TRENTON THOMAS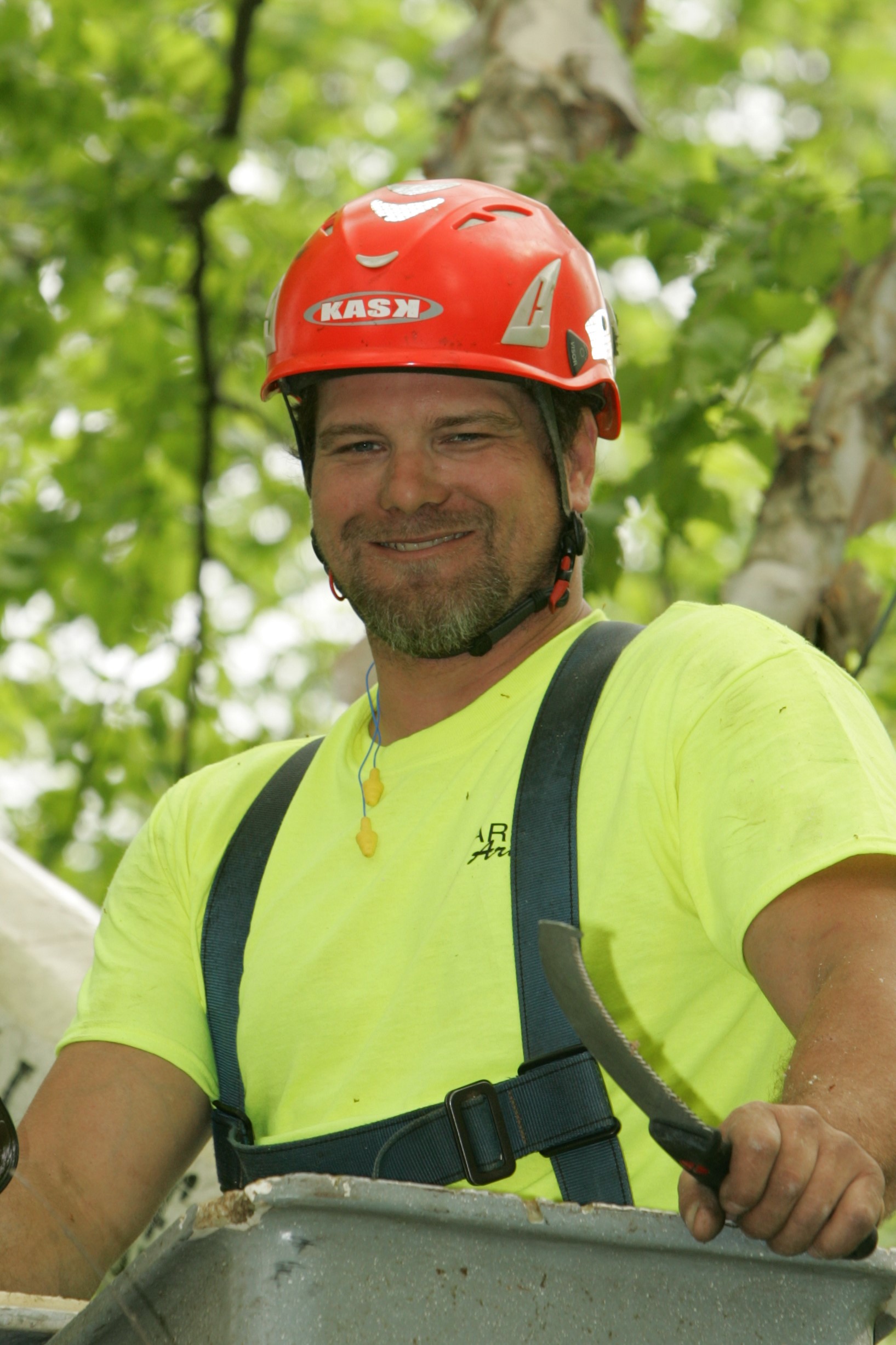 Owner/Operator, Climber
ISA Certified Arborist, MA-0668A
Trenton is a Loudoun County native, raised on Taylorstown Mountain, he still makes his home here in addition to his business being based in the Village of Lucketts (just north of Leesburg). Trenton has been an avid tree climber since his first job working for a tree company during his summer breaks from school. An ISA Certified Arborist, he takes pride in his work and in the safety and training of his crew. He can usually be found out with crew everyday rather than sitting in the office; he prefers to be "in the trees".
In addition to being the primary climber for Arbor Artist, Trenton shares his expertise within the tree care industry at local, national and international tree climbing competitions. Once a competitor himself, he now acts as a judge and gear inspector. Trenton is a strong believer in giving back to his local community by providing education on proper tree care and sharing his knowledge first hand. He has led several projects with local Eagle Scouts, provided insight into planning and preservation for local historical sites, and encourages children to get up 'in the trees' like they never have before by hosting a Kid's Climb.
When Trenton is not 'up a tree' you can find him riding around the Loudoun countryside on his Harley Davidson.
CHRISTINE HUSEMAN
Operations Manager
Christine Huseman comes to us from her previous career in IT Staffing & Recruiting and is a long time friend of the Thomas family. Christine is the voice you hear when you call and manages all aspects of our office including keeping Wyatt (pictured here) company. She has been with Arbor Artist for six years.
Christine brings with her a passion for nature and all living things. Raised in New Jersey, she transplanted here to the outskirts of western Prince William County almost 25 years ago. She recently earned her certification as a Master Gardener for PWC and is working towards her next industry certification.
A die-hard baseball fan and avid gardener & hiker, you can find Christine outside! The question is, where: her backyard garden, the Shenandoah Mountains, Yankee Stadium or volunteering with MGPW or FOHA!!
PETER DEAHL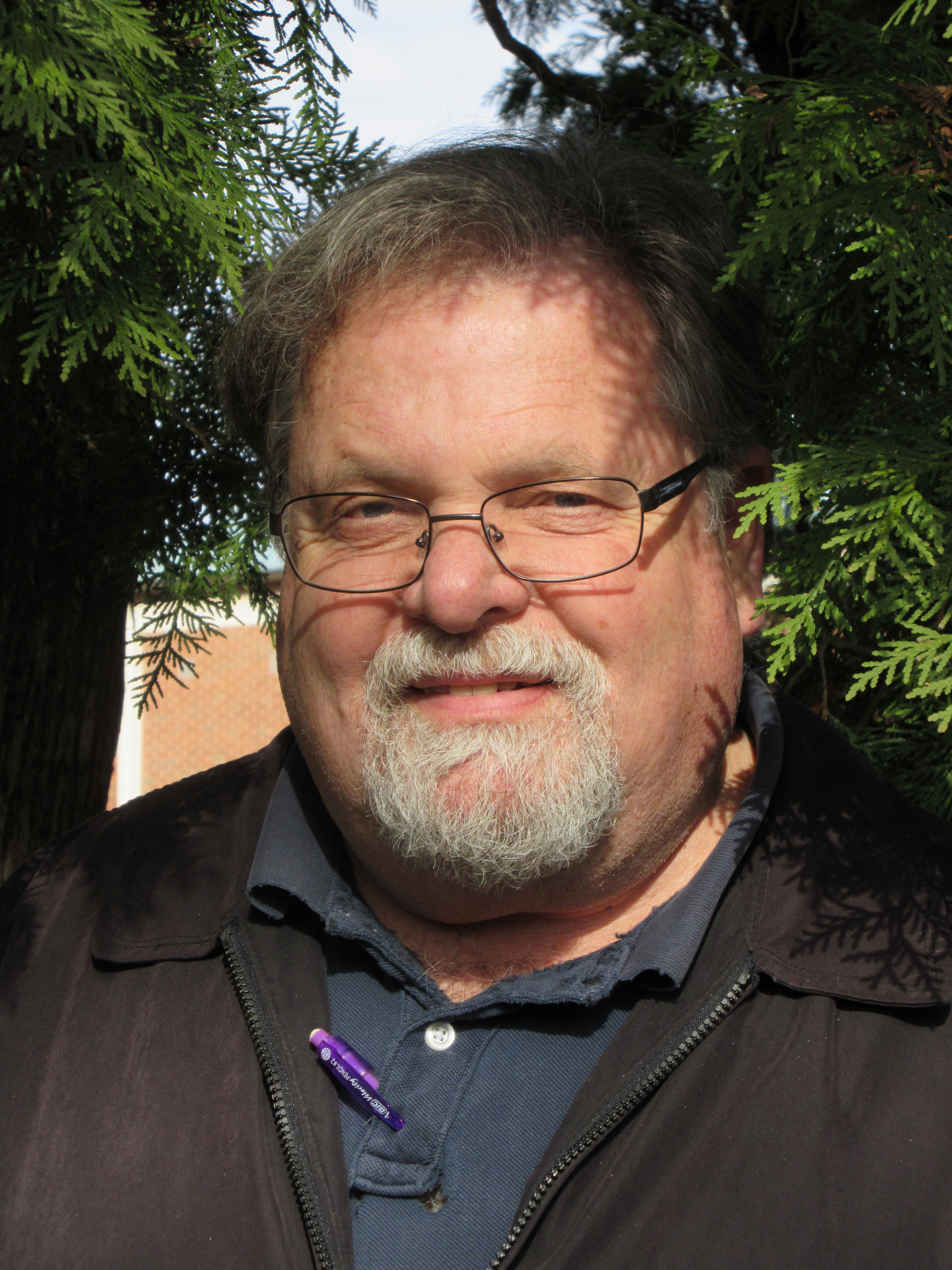 Consultant, Residential Sales
ISA Certified Arborist, MA-0074
Peter Deahl has been consulting for Arbor Artist for almost a decade. Peter is an ISA Certified Arborist and Master Gardener and has been caring for trees for over 30 years. Originally from Illinois, he has dedicated his career to ornamental trees and shrubs. Peter's attention to detail and artistic approach to the aesthetic beauty of trees and shrubs makes him a perfect addition to our family.
Peter enjoys sharing his knowledge with everyone and contributes to the Master Gardener Programs in Loudoun, Fairfax, Prince William & Fauquier Counties in addition to teaching at MAC-ISA events and seminars, NVCC and anywhere else people will listen to him.
When not busy consulting with our clients about their tree service needs, Peter can be found behind a pair of binoculars looking for rare species of birds.